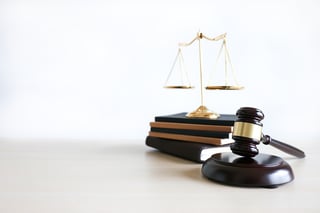 When charging someone with executing your estate after you die, it's a leap of faith. But, trust isn't always earned. In the indictment of a New York attorney, we see what can happen when people think no one is looking. The charges suggest that the attorney created fake charities to funnel part of the $35 million estate through and then used that money to fund his Hampton's home, among other luxuries. Perhaps he thought the $3.5 million would go unnoticed. Unfortunately for him, the IRS has keen eyesight.
From the U.S. Department of Justice press release:
According to the indictment, Steven M. Etkind, 57, was the head of a New York law firm's tax, trusts and estates group and a Certified Public Accountant. The indictment alleges that Etkind performed legal work for a successful entrepreneur client, who passed away in 2008, naming Etkind as the co-executor of his $35 million estate.
The indictment further alleges that the client's will directed the creation of charitable trusts, funded with assets from the client's estate, for the sole purpose of donating to charitable organizations, including those aimed at assisting Jewish sponsored organizations. Etkind was allegedly named co-trustee of these trusts.
The indictment charges that Etkind and his co-conspirator set up a phony charitable organization and used it to steal more than $3.5 million from these charitable trusts – by first directing donations from the trusts to legitimate Jewish charitable organizations, then redirecting the funds to the phony charity accounts that Etkind and his co-conspirator controlled. Etkind is alleged to have used part of the money he stole to purchase a 6,300 sq. ft. home with a swimming pool, in Southampton, New York, titling it in a nominee name.
The indictment further alleges that to conceal his theft, Etkind filed, and caused to be filed, fraudulent personal, corporate and charitable trust returns with the Internal Revenue Service (IRS) and made several false and misleading statements to the IRS during the course of an audit and examination.
If convicted, Etkind faces a statutory maximum sentence of five years in prison on the conspiracy charge and each of the tax evasion charges, as well as three years in prison for obstructing the internal revenue laws. He also faces a period of supervised release, restitution and monetary penalties. An indictment is an accusation. A defendant is presumed innocent unless and until proven guilty.
Anyone who believes they might one day face allegations that they evaded taxes, failed to pay taxes or engaged in tax fraud can contact tax law attorneys to discuss their circumstances and available legal options. The attorneys at Robert J. Fedor, Esq., L.L.C. represent clients across the nation who face these accusations and other serious charges.