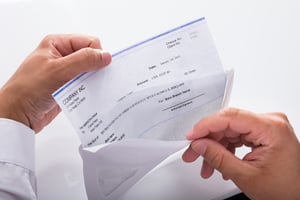 Last year, the new tax plan affected many employees' paychecks: They received an increase. Isn't more money a good thing? Not necessarily. It proved troublesome because several Americans discovered they received too much money, meaning they owed some of it back this year. "It's going to be a huge difference and it's yet to pan out because withholding tax tables were just released," said Robert J. Fedor. The IRS withholding calculator turned out to be a helpful aide for many, but it required multiple steps beyond that.
WKYC in Cleveland checked with several tax professionals to investigate the matter--including us! Read the full article here:
Speak with a trusted tax attorney in Cleveland and Chicago

Serving clients nationwide from offices in Cleveland and Chicago, the law firm of Robert J. Fedor Esq., LLC delivers knowledgeable, experienced legal guidance on IRS audits, tax litigation, and defense on criminal tax matters. Contact our legal team today online, or call us at 800-579-0997.