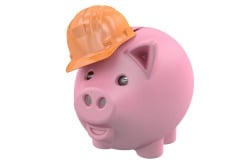 The U.S. Department of Justice has announced that two West Virginia business owners plead guilty to federal employment tax charges for failing to pay employment taxes. The full press release details how the construction company owners got themselves into this situation.

Michael Taylor, 48, pleaded guilty to one count of conspiracy to defraud the United States in the ascertainment, computation, assessment and collection of employment tax from mid-2007 through 2010. Jeanette Taylor, 44, pleaded guilty to one count of failing to pay over employment tax for the last quarter of 2009.

According to documents filed with the court, from 2000 through 2010, Michael Taylor and Jeanette Taylor owned and operated a construction business in Wayne, West Virginia, that transported steel and sold gravel and concrete throughout West Virginia and Kentucky. The Taylors changed the name of the business several times, though the operations of the business remained the same. From 1999 to 2004, the business operated as Taylor Contracting & Taylor Ready-Mix LLC. In 2004, the name changed again to Taylor Contracting/Taylor Ready-Mix LLC. In 2010, the name changed a third time to Bluegrass Aggregates.

Both Michael Taylor and Jeanette Taylor were responsible for collecting, accounting for and paying over to the Internal Revenue Service (IRS) federal income taxes and social security and Medicare taxes that were withheld from the wages of their employees. From July 2007 through 2010, the Taylors withheld over $850,000 from their employees' paychecks. Instead of paying over the withheld taxes to the IRS, the Taylors used the funds to purchase property and finance their horse farm. The Taylors also failed to pay over $490,000 in employment taxes for a prior business. The total tax loss for the Taylors' conduct is $1.4 million.

The sentencing hearing has been scheduled for Jan. 23, 2017. The Taylors each face a statutory maximum sentence of five years in prison, as well as a period of supervised release and monetary penalties.

Business owners that need to discuss the details of their circumstances with a tax law firm experienced in resolution of delinquent payroll taxes can trust Robert J. Fedor, Esq., L.L.C. with tax attorneys in Chicago and Cleveland offices, the IRS tax lawyers can answer your questions and take actions to protect you and your business from criminal charges.