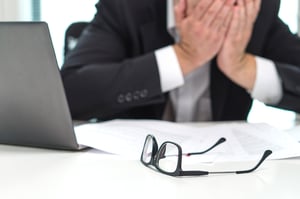 Seems like a lot of careful planning didn't pan out. After creating an elaborate scheme which involved hiding over $18 million for a client, a Houston, Texas attorney was convicted earlier this Fall of tax evasion, and now faces up to 20 years in prison.
From the Department of Justice Press Release:
According to the evidence presented at trial, Jack Stephen Pursley, also known as Steve Pursley, conspired with a former client to repatriate more than $18 million in untaxed income that the client had earned through his company, Southeastern Shipping. Knowing that his client had never paid taxes on these funds, Pursley designed and implemented a scheme whereby the untaxed funds were transferred from Southeastern Shipping's business bank account, located in the Isle of Man, to the United States. Pursley helped to conceal the movement of funds from the Internal Revenue Service (IRS) by disguising the transfers as stock purchases in United States corporations owned and controlled by Pursley and his client.

At trial, the government proved that Pursley received more than $4.8 million and a 25% ownership interest in the co-conspirator's ongoing business for his role in the fraudulent scheme. For tax years 2009 and 2010, Pursley evaded the assessment of and failed to pay the income taxes he owed on these payments by, among other means, withdrawing the funds as purported non-taxable loans and returns of capital. The government showed at trial that Pursley used the money he garnered from the fraudulent scheme for personal investments, and to purchase assets for himself, including a vacation home in Vail, Colorado and property in Houston, Texas.

Judge Lynn Hughes has set sentencing for Dec. 9. Pursley faces a statutory maximum sentence of five years in prison for the conspiracy count, and five years in prison for each count of tax evasion. He also faces a period of supervised release, monetary penalties, and restitution.
Tax lawyers deliver knowledgeable help with civil and criminal tax matters
Serving international and local clients from offices in Chicago, Cleveland, and Illinois, the legal team at Robert J. Fedor, Esq., LLC is highly experienced with tax law. We provide discrete legal service if you face a tax controversy. Contact us online or call us at 800-579-0997 today.