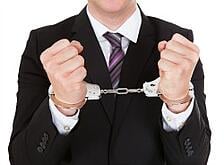 Business owners must often hire accountants and other tax professionals to provide financial advice and to prepare and file tax-related documents. Those who choose to handle complex financial and tax matters on their own run the risk of making mistakes that may result in the Internal Revenue issuing fines and penalties and even pursuing criminal charges.
According to a recent issue of Forbes, author Robert W. Woods reported that the owner of a popular pizza franchise business, with several locations throughout Ohio, was recently found guilty of "32 tax crimes and conspiracy to defraud the U.S." The tax crimes charges stem from evidence that the business owner was involved in or knew about false tax returns that were filed at several franchise locations.
IRS criminal investigators contend the businessman along with other franchise owners and employees "under-reported gross sales and payroll amounts" to defraud the IRS of approximately $6.1 million in assets. While the successful business owner disputes claims of any wrongdoing, four other business associates pleaded guilty to tax crimes charges including conspiracy to defraud the U.S., falsely reporting income and payroll taxes and providing false documents to the IRS.
Despite the guilty verdict, the franchise company's owner and founder continues to deny any wrongdoing. However, compelling evidence presented by the IRS in the case included two sets of accounting books. The owner currently faces up to 11 years in federal prison and millions of dollars in fines.
Business owners who have questions about the legitimacy or legality of certain financial actions would be wise to consult with a financial professional. In cases where a business owner learns that actions taken may constitute criminal tax charges, he or she is advised to immediately contact a criminal defense attorney who specializes in defending against tax crimes charges.