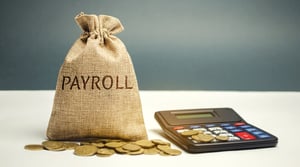 When a business needs to tighten their belt, a tempting solution is to avoid paying taxes. But a Detroit-area businessman couldn't resist the temptation, and committed this payroll tax crime, at not just one of his businesses, but two.
We've been watching this case since last year. "Longtime business owner Johni Semma owned the Bayside Sports Bar & Grill in Walled Lake, Michigan, in the Detroit area. Mr. Semma also owned and managed an adult entertainment establishment called The Coliseum. Along with the employment tax dispute, Mr. Semma is charged with failure to file an income tax return. The employment tax charges alone amount to 24 counts against the businessman."
But in August 2019, Semma accepted his fate and plead guilty to willful failure to pay over employment taxes and failure to file an individual income tax return. From the Department of Justice Press Release:
According to the indictment and the plea agreement, Johni Semma owned Bayside Sports Bar & Grill (Bayside), a restaurant, and "The Coliseum," an adult entertainment business. As the owner of Bayside, Semma was responsible for collecting and paying over Bayside's employment taxes. From the first quarter of 2008 through the first quarter of 2015, Semma caused the restaurant to withhold payroll taxes from employees' paychecks, but filed only two of the 29 Forms 941 required for those quarters and failed to pay over to the Internal Revenue Service (IRS) approximately $1.3 million in employment taxes. Although Semma sold "The Coliseum" in 2012 for more than $6 million, he did not pay the delinquent payroll taxes. Semma also did not file a 2012 individual income tax return, resulting in a tax loss of approximately $463,000.

United States District Court Judge Paul D. Borman scheduled Semma's sentencing for Jan. 30, 2020. Semma faces up to six years in prison, as well as a term of supervised release and monetary penalties. Semma also agreed to pay almost $1.8 million in restitution to the IRS.
Tax lawyers deliver knowledgeable help with civil and criminal tax matters
Serving international and local clients from offices in Chicago, Cleveland, and Illinois, the legal team at Robert J. Fedor, Esq., LLC is highly experienced with tax law. We provide discrete legal service if you face a tax controversy. Contact us online or call us at 800-579-0997 today.