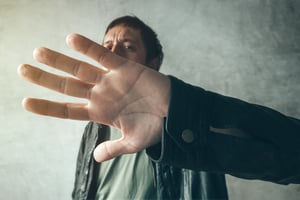 Bright lights, big city and tax fraud: the story plays out repeatedly and did so again, only this time it involved the storied Friars Club of Manhattan.
Our criminal tax defense attorneys work diligently to help our clients and their companies steer clear of tax litigation and tax controversy. On the individual level, a common tax fraud is failure to file an accurate tax return in order to reduce the amount of tax owing. This typically comes about by hiding income, or creating false expenses or deductions. Recently, the executive director of the legendary Friars Club pled guilty to a similar sort of scheme.
The Friars Club is an exclusive, members-only club for those in the entertainment industry. The Club was established more than 100 years ago by press agents seeking a fraternal industry experience. Since 1904, the Friars Club has worked its way into showbiz history with members that included Frank Sinatra, funnyman Jerry Lewis, Liza Minnelli, Robert DeNiro, Jerry Seinfeld, Quentin Tarantino, and many other notables.
Like many institutions, the Club has had to push hard to revitalize and remain relevant. The executive director Michael Gyure, has been part of the drive to keep doors open and memberships coming in. Unfortunately, Mr. Gyure was also engaged in a tax crime.
What happened at the Friars Club did not stay in the Friars Club
In January 2019, it came to light that Mr. Gyure pled guilty to filing a false income tax return.
In a press release, US Attorney Geoffrey Berman said, "As he admitted in court today, while serving as the executive director of a private club in Manhattan, Michael Gyure ripped off the IRS. Gyure's filing of false tax returns is no laughing matter, and he now awaits sentencing for this crime."
Mr. Gyure filed fraudulent tax returns for the years 2012 through 2015, significantly underreporting his income, caused loans to him to be reclassified and creating a loss to the IRS of more than $150,000 in taxes.
As a result of his plea, Mr. Gyure has agreed to pay almost $160,000 to the IRS, and could be sentenced to up to three years in prison.
Of his exploits, the attorney for Mr. Gyure noted, "Michael Gyure has had a central role in the revitalization of the legendary Friars Club. He failed to pay taxes on reimbursements that he received from the club for certain personal expenses and today accepted responsibility for his conduct."
If you know you have filed a fraudulent tax return, or are involved in a potential tax crime, speak with an experienced tax attorney. The consequences of an IRS criminal tax investigation are no laughing matter.
Skilled legal service in Cleveland and Chicago when you are at risk for an IRS criminal investigation
The law firm of Robert J. Fedor Esq., LLC delivers knowledgeable and strategic legal guidance on tax litigation, IRS audits, and criminal tax matters. Contact our legal team today.