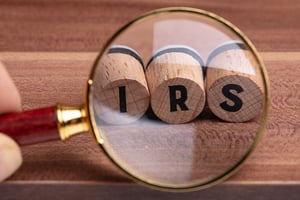 It's often common practice to take what one learns on the job and apply it to their personal life. However, in a case last month, a former IRS employee and attorney proved he hadn't learned enough, and was convicted, by a federal jury in Nevada, of 23 years of tax evasion and trying to hide his earnings from the very company that employed him.
According to court documents and evidence presented at trial, starting in the early 1990s, Craig Orrock, currently of Sandy, Utah, evaded the payment of his federal income taxes and obstructed IRS efforts to collect those taxes. Orrock filed federal individual income tax returns for the years 1993 through 2015, but failed to pay the income taxes reported as due. He attempted to prevent the IRS from collecting the reported income taxes through the use of nominee entities, bank accounts and trusts to hide his income and assets from IRS collection officers. Orrock attempted to evade the assessment of a large part of the income tax he owed for 2007, by concealing from the IRS both the ownership of real estate he held through a nominee, known as Arville Properties LLC, as well as the proceeds from the sale of the property.

From 1993 through 2015, Orrock evaded the payment of over $500,000 in federal income taxes.

Orrock faces up to five years in prison on each of the first two counts and up to three years in prison on the third count, as well as a period of supervised release, restitution and monetary penalties. Sentencing is scheduled for Aug. 26.
Tax lawyers deliver knowledgeable help with civil and criminal tax matters
Serving international and local clients from offices in Chicago, Cleveland, and Illinois, the legal team at Robert J. Fedor, Esq., LLC is highly experienced with tax law. We provide discrete legal service if you face a tax controversy. Contact us online or call us at 800-579-0997 today.