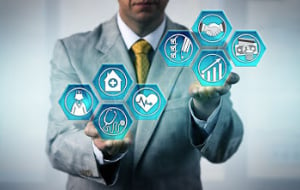 Managing a healthcare organization is a complicated job. There are a lot of components to running the operations of a network or facility properly. But in this case, two executives of a Michigan Healthcare Management Company didn't practice what they preached, each pleading guilty to payroll tax fraud in May 2019.
From the Department of Justice Press Release:
According to court documents, Integrated HCS Practice Management LLC (Integrated), was a Southfield, Michigan, company that provided management services to healthcare providers. As the managing partner of Integrated, a partial owner of the business, and an individual who exercised control over the business's finances, Edward Cespedes was responsible for Integrated's payroll taxes. Payroll taxes include federal income, Social Security, and Medicare taxes withheld from the wages paid to employees of the business. Joseph DeSanto also had influence over Integrated's expenditure of funds, and was responsible for the payroll taxes. Despite their responsibilities, Cespedes and DeSanto failed to cause Integrated to timely pay its payroll taxes to the Internal Revenue Service (IRS) for the third quarter of 2013, the fourth quarter of 2013, and the first quarter of 2014.
Joseph DeSanto also pleaded guilty to one count of failure to file his personal tax return for 2013.
Sentencing is scheduled for Feb. 20, 2020. Both Cespedes and DeSanto face a maximum sentence of five years of imprisonment on the payroll tax charge, and DeSanto faces up to an additional one year of imprisonment on the charge related to his failure to file a tax return.
Tax lawyers deliver knowledgeable help with civil and criminal tax matters
Serving international and local clients from offices in Chicago, Cleveland, and Illinois, the legal team at Robert J. Fedor, Esq., LLC is highly experienced with tax law. We provide discrete legal service if you face a tax controversy. Contact us online or call us at 800-579-0997 today.