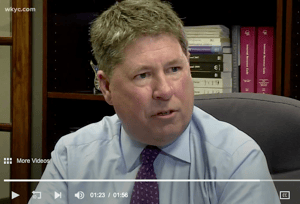 When it comes to preparing your taxes, many people find the whole process to be complex. It can be especially frustrating when you consider the fact that many in Ohio have to pay a separate tax to the municipalities where they work or live. "M
ost of the practitioners I speak with say this is more complicated than filing you Federal or State return," says Robert Fedor.
We spent some time with WKYC in Cleveland to help clear up some common points of particular confusion around this topic. Check out the video and article:
Speak with a trusted tax attorney in Cleveland and Chicago
Serving clients nationwide from offices in Cleveland and Chicago, the law firm of Robert J. Fedor Esq., LLC delivers knowledgeable, experienced legal guidance on IRS audits, tax litigation, and defense on criminal tax matters. Contact our legal team today online, or call us at 800-579-0997.