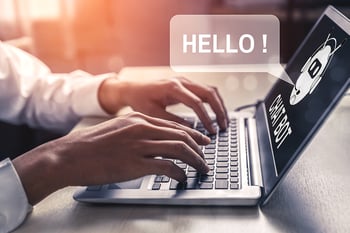 The Internal Revenue Service (IRS) has expanded Chatbot availability to assist taxpayers who receive compliance notices.
In March 2022, the IRS introduced AI voice and Chat technology to assist taxpayers calling the agency with payment and collection questions. Chatbots simulate human conversation through text-based communication. We are all familiar with voice AI that walks callers through navigational choices to provide information in lieu of speaking with a representative.
In addition to introducing new technology for taxpayer use, the tech also addresses the serious lag time experienced by those reaching out to the IRS by telephone. An average IRS call time is approximately 20 minutes. The agency has struggled to answer calls and reduce wait times in recent years. In 2022, the voice tech was deployed on two special toll-free lines in English and Spanish. The early use of voice bots allowed the IRS to provide basic information to those who needed it while freeing up representatives for those with account questions.
In late September of this year, the IRS rolled out an expanded service of its chatbot tech. Chatbots simulate human conversation through text-based communication. Of the new chatbot, IRS Commissioner Danny Werfel said "We understand receiving a notice from the IRS can be concerning, and people frequently have questions. The use of chatbots in call centers has emerged as an effective practice in both the private and public sectors, making it easier for people to quickly get basic information to resolve their issues and avoid wait times on the phone. Deploying chatbots at the IRS call center helps taxpayers get their issues resolved quicker, and it helps free up valuable phone resources for other taxpayers with questions on more complex issues."
Like any other chatbot, taxpayers interact through a cellphone app or web browser. At the end of the chat, the user can then switch to a human operator if desired. This new service is aimed at taxpayers with questions about:
The IRS will continue to develop and use AI and automation to provide taxpayers with information when they need it. The plan is to develop tech that can respond to higher-level taxpayer questions in the future.
Right now? For obtaining basic information from the IRS, it's a lot better than 45 minutes on hold.
Speak with us when you are faced with tax litigation or an IRS notice
As a trusted tax law group with offices in Chicago and Cleveland, Robert J. Fedor, Esq., LLC is well-positioned to help clients defend themselves against allegations of tax evasion and tax fraud. For more information, contact our office online or call us at 800-579-0997.