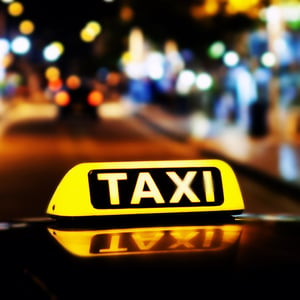 A taxi cab company owner is hailing a ride to the big house for nearly $400k in unpaid employment taxes.
From the Department of Justice press release:
According to documents and information provided to the court, from 2008 through 2012, Steve Lopez, 68, owned and operated Ready Transport Services (RTS), a transportation business that mainly provided taxi services. From 2009 through 2012 he also owned RTS Ice Cream, Coffee and Candy Shop. Both businesses were located in Montgomery, West Virginia. Lopez was responsible for collecting and paying over to the Internal Revenue Service (IRS) social security, Medicare, and income taxes withheld from his employees' wages. He also was responsible for paying the employer's share of his employees' social security and Medicare taxes. Lopez admitted that he did not pay approximately $393,851 in employment taxes due to the IRS, including funds he withheld from his employees' paychecks as well as money he owed as their employer.
In addition to the term of prison imposed, U.S. District Court Judge John T. Copenhaver Jr. ordered Lopez to serve three years of supervised release and to pay $393,851 in restitution to the IRS.
Consult an experienced tax controversy attorney
Any allegation of wrongdoing from the IRS, including examples like the one noted above, should be taken seriously. Penalties for violations are often harsh. In addition to steep financial penalties, criminal penalties can also apply. As a result, anyone accused of a tax violation is wise to seek legal counsel.