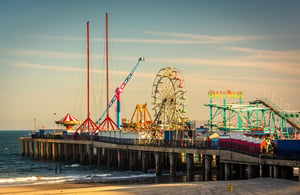 We shared the story of Michael "The Situation" Sorrentino pleading guilt to tax evasion charges in January of this year. The sentencing has now been completed and The Situation is facing some time behind bars for his actions.
If you want to catch up on the charges and the guilty plea first, read our post here.
From the US Department of Justice press release:
Television personality Michael "The Situation" Sorrentino was sentenced to eight months in prison, and his brother, Marc Sorrentino, was sentenced to 24 months in prison for violating federal tax laws.
Tax evasion charges were originally brought against Michael Sorrentino, 37, and his brother, Marc Sorrentino, 39, in September 2014, and a superseding indictment returned in April 2017 added additional charges. Michael previously pleaded guilty before U.S. District Judge Susan D. Wigenton to Count 13 of a superseding indictment, which charged him with tax evasion. Marc pleaded guilty to Count 5, which charged him with aiding in the preparation of a false and fraudulent tax return. Judge Wigenton imposed the sentences today in Newark federal court.
"Lying to and defrauding the federal government is a very serious crime, regardless of a defendant's celebrity status," said Principal Deputy Assistant Attorney General Zuckerman. "The Sorrentino brothers chose to use Michael's fame to benefit themselves at the expense of the American taxpayer, and with the help of our federal partners, they were held accountable."
"The law requires all Americans to pay our fair share of taxes. These defendants deliberately flouted this requirement, acting as though fame and celebrity status placed them above the law. They are not," said U.S. Attorney Carpenito. Tax fraud is as serious as any other form of theft from the government, and the sentences imposed today should make that abundantly clear."
"Tax crimes, plain and simple, are an outright theft from the hardworking American public," stated John R. Tafur, Special Agent in Charge, IRS Criminal Investigation, Newark Field Office. "The courts recognize the severity of these crimes and now Michael and Marc Sorrentino are convicted felons with prison sentences to serve for intentionally disregarding their tax obligations to our country."
In addition to the terms of imprisonment, Judge Wigenton ordered Michael Sorrentino to serve two years of supervised release and pay $123,913 in restitution and a criminal fine of $10,000. Marc Sorrentino was ordered to serve one year of supervised release and pay a criminal fine of $7,500.
Criminal tax charges should be addressed swiftly and with the help of Tax Controversy Experts
Anyone who believes they might one day face allegations that they evaded taxes, failed to pay taxes or engaged in tax fraud can contact tax law attorneys to discuss their circumstances and available legal options. The attorneys at Robert J. Fedor, Esq., L.L.C. represent clients across the nation who face these accusations and other serious charges.