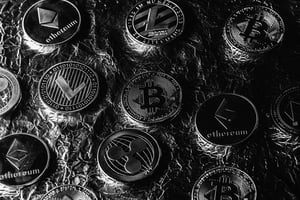 Indicting two Chinese nationals, the Department of Justice (DOJ) pulled back the curtain around ongoing North Korean efforts to subvert sanctions and fund missile programs through massive tax crimes involving stolen cryptocurrency.
In March, the DOJ laid criminal tax charges against two nation state actors that used the opaque world of cryptocurrency to steal $250 million in 2018. The pair, Tian Yinyin and Li Jiadong, succeeded in laundering about $100 million of the coin through hundreds of transactions made through fake accounts.
In one instance, according to a piece in Wired, approximately 8,823 gift cards from Apple were used to create about $1,448,694 in cash. In a press release discussing the civil forfeiture complaint, the Department of Justice notes, "These defendants allegedly laundered over a hundred million dollars worth of stolen cryptocurrency to obscure transactions for the benefit of actors based in North Korea. Today, we are publicly exposing a criminal network's valuable support to North Korea's cyber heist program and seizing the fruits of its crimes."
The hackers targeted at least five different cryptocurrencies, gaining access to passwords and keys through malware that quietly collected the information. At least one cryptocurrency exchange went bankrupt as a result.
Because of its weaponry program, Pyongyang has been hit by international sanctions aimed at reducing its arms development and proliferation. Because of its poor economy and general impoverishment, this type of theft is commonly thought to provide the funds needed to run its test facilities. The nation state hackers named in the 2018 hack are also considered to be the same that engaged in another theft of $48.5 million in cryptocurrency from South Korea.
Although the US has identified and will seize accounts holding the ill-gotten gains, the two hackers will not be subject to the American justice system anytime soon. Neither individual was arrested in the US or is likely to visit a country where they could be extradited to the US to face allegations of tax fraud.
The shadowy worlds of cryptocurrency and nation state hacking provide an entirely different type of business model for running a government. While the results of this criminal tax investigation are illuminating, they are not likely to shut down activities of this kind any time soon.
Facing tax litigation? Our knowledgeable tax attorneys can help you nationwide or abroad
With offices in Cleveland and Chicago, at Robert J. Fedor, Esq., LLC we offer aggressive legal protection if you are dealing with allegations of tax fraud, offshore tax schemes, or a tax crime. Contact us today or call 800-579-0997.