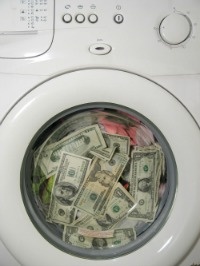 At first glance, it might appear to be a run of the mill case. But a closer look reveals a more interesting strategy by the Department of Justice and Internal Revenue Service aimed at tax violations by business owners.
The case involves a Chicago area restaurant owner who had criminal charges filed against him by the DOJ for failing to pay Illinois sales taxes at his nine restaurants. A former federal prosecutor notes in a recent article that the restaurateur was charged with wire fraud and money laundering for concealing cash sales and diverting the money to personal and business expenses.
He pleaded guilty to one count each of federal wire fraud and money laundering and is expected to be sentenced to 41 to 51 months in prison, and will be required to pay over a $1 million in restitution and some additional punitive amount. But the Philadelphia attorney writing about the case points out that the case does not include charges of filing false income tax returns or tax evasion, though it seems fairly clear that the defendant failed to report as taxable income the cash he illegally diverted.
Instead, a "relatively obscure Justice Department policy" enabled prosecutors to file wire fraud charges in an effort to obtain increased penalties. The policy increases the leverage in prosecutors' hands, making defendants more likely to agree to plea bargains and give the prosecution damning information about other targets. Instead of facing 3 to 5 years on a tax evasion charge, the restaurateur faced up to 20 years in federal prison on the wire fraud and money laundering charges.
The stakes are high intax evasion and tax fraud cases, but can be driven even higher under the DOJ policy. Anyone who believes they might be under investigation for possible sales tax or employment tax violations can speak with a law firm experienced in criminal tax matters. We have tax attorneys in Chicago and Cleveland available to consult on tax crimes.