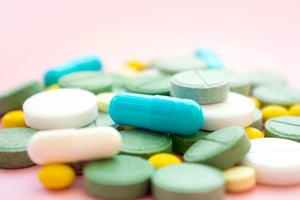 Just granted a brief bankruptcy litigation reprieve, the Sackler family is attempting to regroup after being identified as the moving force behind the American opioid epidemic that took approximately 47,000 lives in 2017 alone. On the hot seat for its pharmaceutical practices since 2007, investigators are probing whether individual Sackler family members socked billions in overseas coffers as storm clouds gathered in the US.
Private owners of Purdue Pharma, the Sackler family has been skirting regulatory efforts for over ten years. As the developers and manufacturers of OxyContin, the Sacklers have reaped billions as its addictive products brought death from coast to coast. Big Pharma is a potent economical and healthcare industry, but in the case of Purdue, evidence indicates the Sacklers were aware of the addictive qualities of drugs like OxyContin. The company reportedly created R&D pipelines for drugs that would treat the addictions that were sure to follow.
Purdue and its owners are named in litigation filed by state agencies and others across the country. At issue are the billions earned by the family that could be used to compensate victims and provide large-scale addictive treatment facilities and programs.
In September, Purdue Pharma struck a settlement deal with a group of about 24 states, plus another 2,000 counties and tribes. Settlement would see Purdue Pharma restructured into a publicly run concern, sale of the Sacklers UK drug company Mundipharma, and contribution of $3 billion to American drug treatment efforts, among other points. While attractive to some, the settlement excites only anger in other parties who see the deep-pocketed Sacklers as personally responsible for the mayhem caused by their greed.
The New York State Attorney General, Letitia James, is leading an investigation into money that was carefully transferred out of the US into offshore tax havens by the Sacklers as the opioid devastation around them deepened. New York and Massachusetts have publicly refused to join in the settlement offer currently on the table with Purdue Pharma.
Notes Ms. James, "Records from one financial institution alone have shown approximately $1 billion in wire transfers between the Sacklers, entities they control, and different financial institutions, including those that have funneled funds into Swiss bank accounts."
In addition to potential Swiss tax fraud, drugs manufactured by a Purdue interest in the UK were reported as sales in Bermuda, which has low to no taxes, according to a report in the Evening Standard. The drugs were sold back to Mundipharma in the UK, without ever having to leave the country. Through a global web of Sackler family trusts, foreign bank accounts, and shell companies, drug money is distributed to participating Sackler family members.
It will be some time, if ever, before the true nature of the Sackler fortune is known. In the meantime, the Purdue settlement offer is shaky, victims and agencies are determined to see the Sacklers held personally responsible for its decisions, and more opioid-addicted people die every day. Wealth management and smart offshore choices are great, but avarice at the expense of human life is not.
Experienced tax attorneys serving local, national, and international tax clients
In Cleveland, Chicago, and internationally, Robert J. Fedor, Esq., LLC provides timely, confidential legal service for persons or entities facing civil tax audit, tax controversy, or other tax challenges from the IRS. Contact us or call 800-579-0997 today.