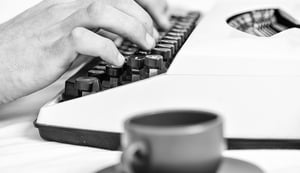 A leading expert on global money laundering took his research just a little too seriously—and could face up to 20 years in prison for it.
Bruce Bagley is a longtime professor of international relations at the University of Miami. Now 73, Professor Bagley has made a career of better understanding organized crime and the illicit flow of money around the world. He lectures and has authored several books on the subject.
In late 2019, federal law enforcement arrested Professor Bagley. Geoffrey S. Berman, US Attorney for the Southern District of New York noted, "Bruce Bagley, a college professor and author of the book Drug Trafficking, Organized Crime, and Violence in the Americas Today, allegedly opened bank accounts for the express purpose of laundering money for corrupt foreign nationals. Moreover, the funds Bagley was allegedly laundering were the proceeds of bribery and corruption, stolen from the citizens of Venezuela. Today's charges of money laundering and conspiracy should serve as an object lesson for Bruce Bagley, who now faces a potential tenure in federal prison."
From professor to prisoner?
In an indictment, Dr. Bagley is alleged to have received fourteen deposits from Swiss bank accounts and the United Arab Emirates. The deposits, totaling about $3 million, are believed to be the proceeds of corruption flowing from public works projects in Venezuela. Dr. Bagley transferred a large amount of each deposit to the account of an associate, while retaining about 10 percent of the $2.5 million that passed through his shell companies.
In what could be a classic money laundering scheme, Dr. Bagley is accused of receiving money from foreign bank accounts and mixing and mingling the monies within his accounts and those of others, before keeping some of the stash for his efforts. He is charged with two counts of money laundering and one count of conspiracy to commit money laundering.
Dr. Bagley has led an esteemed career as a lecturer, expert defense witness, and consultant to agencies such as the Federal Bureau of Investigation (FBI), the Drug Enforcement Administration (DEA), and the United Nations.
Local news media have quoted Dr. Bagley as saying, "I'm feeling just fine. Not guilty. That's how I'm feeling. They've got it all wrong." On leave from his duties at the university while dealing with the charges, experienced criminal tax defense will be important to helping Professor Bagley retain his excellent reputation—and his freedom—when this matter goes to trial.
Knowledgeable tax attorneys help you with IRS criminal tax investigations, tax audits, and offshore tax concerns
From offices in Chicago and Cleveland, the legal team at Robert J. Fedor, Esq., LLC delivers confidential, knowledgeable legal guidance if you are charged with a tax crime or tax fraud. Call us at 800-579-0997 today.