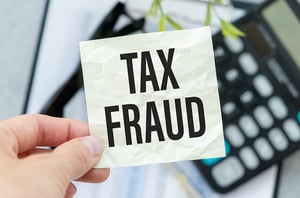 The Internal Revenue Service (IRS) just wrapped up its list of the top 12 tax scams for this year.
The annual "Dirty Dozen" list published by the IRS educates taxpayers, corporations, and agencies about the most common scams encountered by the IRS. This year, the IRS broke its list into five groups, with examples of each type of scheme included. Let's take a look:
The annual Dirty Dozen list is a reminder of the schemes and scams that people fall for every day. For the fraudsters who perpetrate these schemes, the IRS may be closer than you think. If you are concerned you may have been victimized by a fraudulent tax preparer—or you are worried about a criminal tax audit—speak with an experienced tax attorney in your area for options and assistance.
Strategic legal representation if you are facing tax litigation or a criminal tax investigation
If you receive an IRS audit letter or are challenged by a tax controversy in Cleveland, Chicago, or elsewhere nationally or abroad, the tax attorneys at Robert J. Fedor, Esq., LLC can help. We deliver seasoned, strong criminal tax defense. Call us at 800-579-0997 or contact us online.