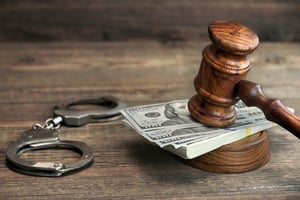 Last week, a Federal Grand Jury handed down an indictment for one Mississippi CPA for one count of conspiring to defraud the United States, four counts of filing false tax returns, and six counts of aiding in the preparation of false tax return. This fraud was alleged to have been executed between the CPA and a local attorney client.
From the Department of Justice Press Release:
According to the indictment, Carl Nicholson was a CPA doing business in Forest County, Mississippi. From 2012 to 2015, Nicholson is alleged to have conspired with a local attorney, who was a client of Nicholson, to defraud the Internal Revenue Service by falsely classifying the attorney's personal expenses as deductible business expenses and filing false tax returns on the attorney's behalf. On one occasion, Nicholson is alleged to have directed that a $250,000 payment to one of the attorney's personal trusts be classified as a business expense. The indictment also alleges that Nicholson falsified his own tax returns for a four-year period by claiming bogus business expenses.
"Those who personally defraud taxpayers and help others to do the same for personal profit will face swift and certain justice in this district," said U.S. Attorney Hurst. "I commend our agents and state investigators for their tenacity and their unflinching manner in following the evidence wherever it led and bringing this defendant to justice. Mr. Nicholson has skirted the law for too long, and today's indictment proves that no one can hide from justice."
If convicted, Nicholson faces a maximum of five years in prison for the conspiracy charge and three years for each charge of filing false tax returns and aiding in the preparation of false tax returns. He also faces supervised release, restitution and monetary penalties.
Aggressive tax defense if you face an IRS criminal tax investigation
The tax attorneys at Robert J. Fedor, Esq., LLC deliver experienced legal representation if you are involved in a tax controversy or questioned about filing false income tax returns. With offices in Chicago and Cleveland, we serve local and international clients. Call 800-579-0997 or contact us today.