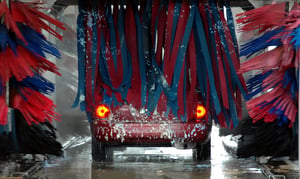 The latest arrest in the international investigation of corruption involving Brazil's state-run oil company Petrobras has led to a guilty plea.
Former Petrobras Brasileiro employee, Rodrigo Garcia Berkowitz has indicated he will plead guilty to money laundering charges in one of the latest turns of the large-scale investigation called "Car Wash." The investigation spans 11 countries and is considered the largest political graft scheme in Latin American history.
To date, more than 130 operatives and politicians have gone to jail as a result of the inquiry, and two presidents have stepped down. At the heart of the issue are bribes to Petrobras given in exchange for preferential pricing and contracts for oil and oil storage.
Involving criminal gangs, politicians, business leaders, and others, payments were laundered through offshore tax havens and foreign bank accounts in the United States, Uruguay, Switzerland, and Britain. Although Petrobras has cast itself as a victimized party, it paid $850 million in 2018 to Brazilian and US officials to settle charges against the company. In its settlement, Petrobras also agreed that its conduct violated the US Foreign Corrupt Practices Act. According to the agreement, Petrobras has agreed to continued oversight from Brazilian authorities.
Noted a spokesperson for the US Justice Department, "Executives at the highest levels of Petrobras -- including members of its executive board and board of directors -- facilitated the payment of hundreds of millions of dollars in bribes to Brazilian politicians and political parties and then cooked the books to conceal the bribe payments from investors and regulators."
Mr. Berkowitz operated as an oil trader in Houston. In December, 2018, Interpol posted a Red Notice at the request of Brazil for his arrest. A Red Notice is an international alert for fugitives sought by foreign countries. As a result, Mr. Berkowitz waived indictment and agreed to plead guilty in the US District Court in Brooklyn.
This development is just the latest in the ongoing probe. In December, 2018, three of the world's largest oil traders, Vitol, Trafigura, and Glencore, agreed to pay a fine of more than $30 million for bribes made to Petrobras between 2011 and 2014. Following the agreement, a representative of the firm Vitol stated the firm, "has a zero tolerance policy in respect of bribery and corruption and will always cooperate fully with the relevant authorities in any jurisdiction in which it operates."
As a key player in the bribery and money laundering scandal, Mr. Berkowitz is slated to be sentenced in September 2019. The investigation continues.
Skilled criminal tax defense if you face an IRS criminal tax investigation
The tax attorneys at Robert J. Fedor, Esq., LLC provide experienced legal representation if you are involved in a tax controversy or questioned about your foreign holdings. With offices in Chicago and Cleveland, we serve local and international clients. Call 800-579-0997 or contact us today.