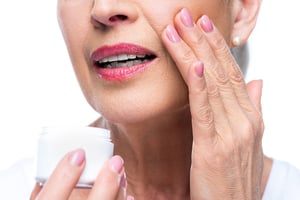 In November of 2017 we shared the story of the conviction of an Ohio businessman on seven counts of filing false corporate, individual, and private foundation tax returns. His story moves forward as of last week when his sentencing occurred. Here's the full story.
From the US Department of Justice press release:
A Germantown, Ohio businessman who controlled the operation of an anti-aging skincare business in Dayton, Ohio was sentenced to 33 months in prison today following his November 2017 conviction by a federal jury on seven counts of filing false corporate, individual, and private foundation tax returns, announced Principal Deputy Assistant Attorney General Richard E. Zuckerman of the Justice Department's Tax Division.
According to court documents and evidence presented at trial, James Wright, 63, ran the day-to-day operations of B&P Company, Inc. (B&P), which manufactured and sold an array of skincare products, including Frownies, a wrinkle reduction product endorsed by celebrities. Wright's great-grandmother invented Frownies in 1889 and the product has been sold by his family ever since. Beginning in the late 1990s, Wright formed a series of entities that he used to divert money from B&P to himself and members of his family. Instead of receiving a salary from B&P, Wright incorporated a company called The Remnant, Inc., to which B&P paid "management fees." Wright caused the preparation of false corporate tax returns for The Remnant on which he fraudulently deducted personal expenses, including rent, utilities, and pool and lawn care for his residence.
Wright also used funds from The Remnant's bank accounts to pay rent for one of his daughters in New York and California. Wright paid personal expenses directly out of B&P's bank accounts as well. He directed employees of B&P to use corporate funds to pay for the rent and utilities at an apartment rented by his mother as well as rent for his daughter in New York.
In 2004, Wright applied to the IRS for non-profit status for a private foundation called Fore
Fathers Foundation. Wright caused B&P to make donations to the foundation and then used more than $170,000 of the foundation's funds over a seven-year period to pay for high school and college tuition for all five of his children. According to the testimony at trial, these payments constituted acts of self-dealing that Wright was required to disclose on the foundation's tax returns and pay excise taxes on. When Wright filed the foundation's 2003 through 2009 returns however, he falsely reported that he had not engaged in acts of self-dealing and failed to pay the excise taxes due on the distributions.
The evidence at trial established that Wright had a long history of interactions with the IRS. In 1998, Wright pleaded guilty to tax evasion for using trusts to conceal income from the IRS.
In addition to the term of imprisonment, U.S. District Judge Walter H. Rice ordered Wright to serve one year of supervised release and pay $146,404 in restitution to the IRS.
The best way to avoid a tax controversy is to ensure that you meet FBAR and foreign bank account reporting guidelines, pay your taxes, and work with best-in-class accountants and tax preparers. When there are issues or a tax crime allegation is pending—contact a tax attorney with the defense experience you need to keep you from career or reputational damage, financial loss, or prison.
Experienced Cleveland tax attorneys protect your rights
In Cleveland, Chicago, and internationally, the firm of Robert J. Fedor, Esq., LLC provides experienced, tax defense to individuals or entities facing challenge by the IRS. Contact us or call 800-579-0997 today.