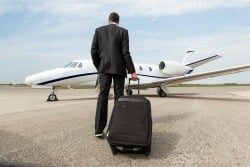 They own Bentleys, Rolexes, jets, islands and luxurious homes in exotic places. They are the ultra rich and they have a lot more stuff than the average person. They even have their own Internal Revenue Service audit squad.

It's a part of the IRS's Large Business and International Division known as the Global High Wealth Industry Group. Created in 2010, the unit looks carefully at people of "high wealth" and "the enterprises they control," according to the federal tax-collecting agency.
Special interest and attention is lavished on those deemed to have a "significant compliance risk." The unit carries out detailed audits of the very wealthy. According to a past chair of the IRS Advisory Council, the Global High Wealth Industry Group's audits are the ones everyone fears; "the audits from hell that your grandfather warned you about."
The unit examines items such as trusts, foundations, LLCs, gifts, partnerships and more in its efforts to get a complete picture of the individual and his or her financial interests.
According to Bloomberg, about one quarter of taxpayers with adjusted gross incomes exceeding $10 million were audited in 2013.
A certified public accountant told the news service that she has a client worth nearly $1 billion, but the return on that audit was considered small by the Wealth Squad. "They are super focused on, like, the top 50 percent of the 1 percent-ers," she said.
Two particular areas of interest in the IRS group's tight focus: aircraft (and associated deductions) and charitable contributions.
While no one enjoys a tax audit, it is good to remember that if you face one, you can appeal the findings with the assistance of an experienced tax law attorney. The process begins with a confidential discussion of the audit appeals process with a Cleveland or Chicago tax attorney.