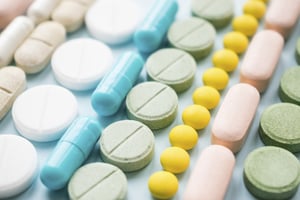 Once synonymous with wealth and endowment of the arts and sciences, the Sackler family, owners of Purdue Pharma, face years of legal challenges for their role in the opioid crises and related charges—include tax fraud.
Few people in the United States are unfamiliar with the opioid drug addiction crisis that has grown to grip this country since the 1990's. According to the National Institute on Drug Abuse, approximately 130 people die each day from a drug overdose.
Investigators point to the marketing impact of pharmaceutical manufacturers on physicians as a root cause of the crises. In lawsuits, players like Purdue Pharma now face allegations that they fueled the opioid crises for financial gain, knowingly misleading physicians about the addictive nature of opioids like OxyContin. In turn, physicians prescribed OxyContin to vulnerable patients who might never otherwise have crossed the threshold into drug addiction. In 2017 alone, more than 70,000 people died in the US as a result of drug overdose.
The charges against Big Pharma and the Sackler family specifically are plentiful. In addition to encouraging physicians to overprescribe opioids, Purdue Pharma and associated distributors facilitated continued delivery of these highly addictive drugs to pharmacies who had reached their dispensing limit. Purdue Pharma not only pushed addictive drugs, it explored addictive remedies to allow the company to profit from prescriptions and addictions.
In March, the State of New York sued Purdue Pharma, along with individual members of the Sackler family. Among the allegations are those that the Sackler family prepared for the coming heat to their company and individual fortunes. The Complaint alleges the Sacklers gave themselves large payouts and quietly funneled monies into offshore tax havens and foreign bank accounts to protect their wealth from US legal action.
Realizing the legal challenge to Purdue Pharma, the Sacklers also formed a new company called Rhodes Pharmaceuticals. Rhodes is alleged to have continued to drive the prescription pill market for opioid addiction.
The Sackler family faces years of litigation from public and private concerns. At least 1600 civil matters have been filed against Purdue Pharmaceuticals. In late April, the Attorney General for the State of Connecticut filed suit against Purdue Pharma and the Sacklers. The State of Oklahoma recently settled their lawsuit with the family for $270 million.
As these actions move forward in court, there will be intense evaluation, and likely an IRS criminal tax investigation, of the transfer of wealth from Purdue Pharma and individual members of the Sackler family to offshore accounts. While the nefarious allegations will keep the family in court, the stark business model of making money for taking lives will play out in media headlines for years to come.
Talk to a experienced IRS tax lawyer in Cleveland
With offices in Chicago and Cleveland, Robert J. Fedor, Esq., LLC provide strategic legal representation on civil and criminal tax litigation or other tax controversy. When you become aware you are under investigation, or receive a notice of tax audit, contact us or call 800-579-0997.