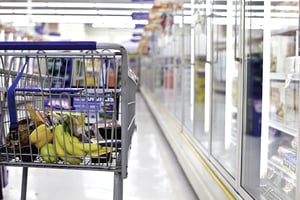 Some business owners may think it's okay to skim some of their income from off the top, and then come tax time, move funds around. It's their money, right? However, they typically discover it was not a wise decision because it often results in a serious tax controversy. For example, earlier this month, a grocery-store owner from Parma, Ohio was sentenced for filing false tax returns—doing exactly that.
From the Department of Justice Press Release:
U.S. Attorney Justin Herdman announced today that Mohammad H. Mohammad, age 56, of Parma, was sentenced to 5 years of probation and ordered to pay $489,189.00 in restitution and a $100,000.00 fine.

According to the indictment, Mohammad understated his income and failed to report gross receipts or sales generated by the business operations of Muhammad Brothers Partners for calendar years 2012 and 2013. In total, Mohammad under-reported his income by $498,189.00, court records show. Mohammad, along with his brother, established Muhammad Brothers Partners, which, in turn, owned and operated Holyland Supermarket, a grocer in the city of Cleveland.
What's interesting though is that this is not the first time Mr. Mohammad has used his grocery store business in a questionable manner. Back in 2017, Mohammad, along with his two brothers, was charged with operating a multi-million dollar food stamp fraud conspiracy. The Department of Justice Press Release elaborates on the charges.
If you have engaged in any of the conduct described above, you may face significant consequences, such as an IRS tax audit, years of imprisonment, hefty fines and restitution payments.
Aggressive tax defense if you face an IRS criminal tax investigation
The tax attorneys at Robert J. Fedor, Esq., LLC deliver experienced legal representation if you are involved in a tax controversy or questioned about filing false income tax returns. With offices in Chicago and Cleveland, we serve local and international clients. Call 800-579-0997 or contact us today.