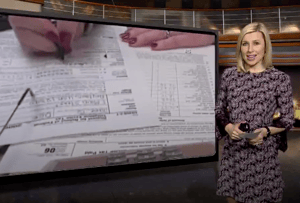 The majority of Americans today need assistance when it comes to filing their taxes. Some seek the help of a professional, while others purchase software programs. But even with the help of these do-it-yourself programs, it's still difficult to navigate and feel confident in their accuracy. In fact, "I've had two or three clients over the past years that have used Turbo Tax, checked the wrong boxes, missed something or didn't add something, and they were criminal cases and they were prosecuted. So you really have to be careful," said Robert Fedor.
WKYC in Cleveland reached out to us for help in figuring out which software will give you the biggest bang for your buck. You can watch the video and read the article here:
Speak with a trusted tax attorney in Cleveland and Chicago
Serving clients nationwide from offices in Cleveland and Chicago, the law firm of Robert J. Fedor Esq., LLC delivers knowledgeable, experienced legal guidance on IRS audits, tax litigation, and defense on criminal tax matters. Contact our legal team today online, or call us at 800-579-0997.