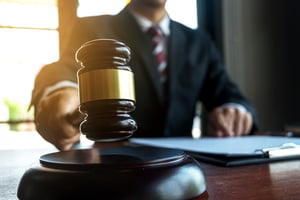 What started as a fight against extradition to the US turned into formal charges of tax fraud for a Russian banker—even as he fights to regain his health.
Oleg Tinkov, a wealthy Russian entrepreneur and cycling enthusiast, was formally charged by the US Department of Justice (DOJ) in London after being arrested on allegations of filing a fraudulent tax return.
Mr. Tinkov is the owner of Tinkoff Credit Systems (TCS) a solely online banking institution that offers bank and financing services. In 2013, Mr. Tinkoff, a naturalized US citizen, led TCS to an initial public offering (IPO) on the London Stock Exchange. Through the IPO and a network of offshore tax principalities, the DOJ alleges Mr. Tinkov became the owner of $1 billion in shares of TCS.
Three days after the IPO, Mr. Tinkov renounced his US citizenship without reporting the gains made on the IPO, or paying taxes thereon on his 2013 tax return. According to the IRS, the businessman reported a net worth of $300,000, a representation on which the IRS has charged Mr. Tinkov with two counts of tax fraud. If convicted, the criminal tax charges could deliver a six-year prison sentence.
At issue is the "exit tax" required of US taxpayers upon relinquishing citizenship. Robust argument will likely be heard on calculation of the net worth of Mr. Tinkov at the time of his expatriation.
In mid-February, a warrant for the arrest of Mr. Tinkov was issued in the United Kingdom, but Mr. Tinkov posted $26 million bail to maintain his freedom, albeit with restrictions to his liberty.
In the first week of March, news of the IRS charges against Mr. Tinkov, along with his statement that he is fighting a diagnosis of acute leukemia saw shares of TCS slide south by 22 percent. According to media reports, Mr. Tinkov disclosed the illness to quell comments about a drop in his public appearances as he faces this tax controversy.
TCS has approximately 10 million customers and is the number two provider of credit cards in Russia. Business will likely rebound as Mr. Tinkov continues to fight extradition to the US at the next hearing in the UK tentatively scheduled in April.
Speak with experienced tax attorneys when you have questions about tax litigation
Serving clients locally and internationally from offices in Chicago and Cleveland, the tax lawyers at Robert J. Fedor, Esq., LLC help clients respond to IRS audits or allegations of tax crime. When you need informed legal answers, call 800-579-0997 or contact us.