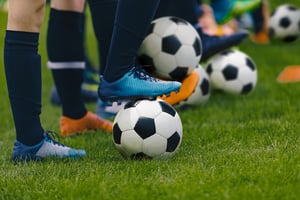 While tax crimes are committed at all income levels, the media mainly focuses on tax controversies of the rich and famous. Well-known athletes are often rich and famous, ensuring them headlines when facing tax litigation. Soccer players are included.
One of the world's best known footballers, Cristiano Ronaldo, became ensnared in a Spanish investigation into the travels of his assets into a series of offshore tax havens. Mr. Ronaldo, renowned on the soccer field, joined team Real Madrid in 2009. After nine seasons with the club, Mr. Renaldo moved to the Italian club Juventus.
It is not unusual or illegal to move wealth into foreign bank accounts. In the US, taxpayers with certain foreign assets are obligated to report their value held offshore. About five years after Mr. Ronoldo began play with Team Madrid, Spanish authorities became interested in the whereabouts of money Mr. Ronaldo earned from advertising and endorsements.
Mr. Ronaldo was caught up in an investigation by Spanish regulators into the money trail created by advertising revenues earned by top-tier soccer players. Argentine soccer player Lionel Messi, a competitor of Mr. Ronaldo who now plays for Barcelona, was also charged with a criminal tax matter by Spanish authorities.
Mr. Messi and his father were found guilty by a Spanish court of diverting earnings from revenue contracts to tax shelters in Uruguay and Belize to avoid paying Spanish taxes. Although the pair made a voluntary payment to correct their taxes, both were found guilty several years later of defrauding the Spanish government. Both men were sentenced in 2016 to 21 and 15 month terms, respectively, in addition to fines. Because of a Spanish rule that allows prison terms under 24 months to be served as probation, neither Mr. Messi nor his father served prison time.
With the misadventure of his fellow player as a warning Mr. Ronaldo accepted a settlement deal in 2018, after denying the charges in 2017. In January of this year, Mr. Ronald made a brief court appearance to end the case after agreeing to pay a fine of just over $20 million and accept a 21-month prison sentence—to be served as probation.
In addition to his new position with Juventus, and settlement of his criminal tax charge, Las Vegas prosecutors declined to charge Mr. Ronaldo with rape, after investigating allegations made by a woman with whom Mr. Ronaldo had sex in 2009. It's been a big year for Mr. Ronaldo.
High profile wealth is an obvious target of both domestic and international tax agencies. If you are challenged with allegations of tax crime, speak with an experienced tax attorney as soon as able.
Skilled legal defense with IRS criminal investigations and international tax crime
With offices in Cleveland and Chicago, Robert J. Fedor Esq., LLC provides seasoned tax defense services on criminal or civil tax matters. Locally or globally, when you need smart legal solutions, we can help. Call us at 800-579-0997 or contact us today.