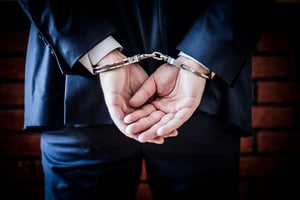 In the waning days of the Trump administration, a federal prosecutor laid charges against an MIT professor as the parting salvo in the China Initiative, a program targeting the secret drain of proprietary secrets from the US to China.
In early January, MIT Mechanical Engineering Professor Gang Chen was arrested for allegedly failing to disclose financial contracts and contact with the People's Republic of China. The allegations take the form of an estimated $29 million in foreign funding, including $19 million from a Chinese university. The charges include wire fraud, making false statements, filing a false tax return and failing to file an FBAR on funds held in a Chinese bank account. If they stick, these are serious allegations with incarceration terms upward of 20 years, plus fines.
In the media, an FBI agent in Boston noted, "In applying for these scarce federal grants, we alleged Chen failed to disclose that he was acting as an overseas expert on science and technology for the Chinese communist government after China's consulate office in New York asked him to provide expertise and advice in exchange for financial compensation and awards."
Yet the serious allegations against Mr. Chen, and the attempted spoliation of his career, may come into question.
In January, the President of MIT, L. Rafael Reif noted in a letter to the MIT community that $25 million of the amount in question is related to a well-known agreement between the Chinese institution at the heart of the allegations and MIT. While the government has disparaged Mr. Chen, the allegations of the arrest basically come down to funding—what is being provided and paid for, potentially under a structured agreement between MIT and a Chinese educational interest. In addition, more than 150 MIT academics signed a letter noting the activities for which Dr. Chen is accused are routine and not of a type that require regulatory disclosure.
Dr. Chen is currently free on $1 million bond. The media reports his legal expenses are being paid by MIT. The China Initiative has cast a wide net and may serve to reduce the known exfiltration of US research to Chinese interests. However, legitimate, vetted agreements between US and other educational interests around the world may have been caught up in the zest for enforcement of the Initiative.
It is likely Dr. Chen has superb criminal tax defense working on his behalf. In a prosecution with the DOJ and the FBI, he will most certainly need it.
Skilled tax lawyers help you with foreign bank accounts and compliance issues
With offices in Cleveland and Chicago, the tax attorneys at Robert J. Fedor, Esq., LLC respond to your concerns about offshore tax matters, civil and criminal IRS audits, and other tax controversies. When you need skilled tax advice, call 800-579-0997 or contact us.