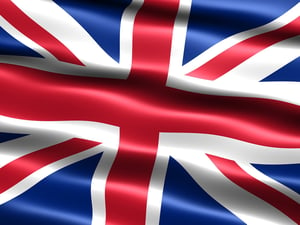 A new British levy is expected to raise £100m to fund anti-money laundering efforts in the United Kingdom.
Chancellor of the Exchequer Rishi Sunak announced the initiative in early March to stem the global tide of hidden money flowing through the UK into offshore tax havens and other destinations. Called the Economic Crime Levy, the proposal is part of the newly minted 2020 British budget.
Practically, the levy will be collected from entities and individuals in the British financial system including banks, accounting firms, solicitors, and others. Authorities hope to ramp up action against money laundering and tax crime in the following ways:
Fund criminal tax investigations and prosecutors to enable pursuit of tax fraud and other activities that make London a hotspot for illicit tax activities. By increasing investigators, officials hope to bring transparency to the murky daily dealings in the British financial market.

To gain an upper hand against financial crime, the UK plans to invest in law enforcement technology to coordinate efforts against illicit dealings in the private and public sectors.

Identify ways to move cryptocurrency businesses under the regulation of anti-money laundering laws.

Identify and reduce the use of British shell companies as stepping stones in the flow of laundered money through foreign bank accounts around the world. Britain has the dubious distinction of being home to some of the world's most corrupt offshore secrecy jurisdictions including Bermuda, the British Virgin Islands, and the Cayman Islands.
As noted by the Tax Justice Network last year, "The UK with its corporate tax haven network is by far the world's greatest enabler of corporate tax avoidance and has single-handedly done the most to break down the global corporate tax system, accounting for over a third of the world's corporate tax avoidance risks as measured by the Corporate Tax Haven Index."
Critics of the measure worry the financial tax will produce no results other than increased pressure on businesses to kick profits into an unfocused campaign that will not touch corrupt actors already at play in British finances. According to Reuters, roughly £100b flows through the country each year from Asia, Russia, Africa, and other countries.
Largely welcomed by the watchdog community, the levy may—or may not—be a long needed first step to addressing the larger global problem of corporate and individual tax avoidance.
Knowledgeable Chicago tax attorneys protect your rights
With offices in Chicago, Cleveland, Robert J. Fedor, Esq., LLC provides strong and strategic legal tax defense for persons or entities notified of an IRS audit, FBAR issue, or other tax challenge. Contact us or call 800-579-0997 today.