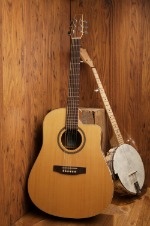 Outlaw country music had its roots in rockabilly, blues, honky tonk and the twang and swagger of traditional country music. Willie Nelson, Johnny Cash, Waylon Jennings and Kris Kristofferson were the greatest stars of the outlaw movement, but one of its wilder disciples was David Allan Coe.
The outlaw legend has a long history of tangling with authorities, including a years-long battle with the Internal Revenue Service over unpaid taxes. Coe was recently ordered to pay nearly $1 million in back taxes, interest and penalties for failing to file income tax returns and failing to pay taxes due.
According to court documents, Coe performed in at least 100 concerts per year from 2008 through 2013, yet did not file and did not pay taxes. The documents state that instead of paying taxes, he paid down other debts and gambled. He reportedly had concert promoters back him in cash in an effort to thwart IRS collection efforts.
Coe wrote a number of songs for other artists, including the huge hit "Take This Job And Shove It" for fellow country artist Johnny Paycheck and "Would You Lay with Me (In a Field of Stone)," sung by Tanya Tucker. His own version of "You Never Even Called Me by My Name" (co-written with Steve Goodman) was also a country hit back in the 1970s.
But his brush with the IRS nearly transformed the 76-year-old outlaw legend into a prisoner after he faced federal criminal charges and up to three years behind bars if convicted of the felony charges. He pleaded guilty impeding and obstructing the due administration of IRS laws. In addition to the hefty amount he must pay, Coe was also sentenced to three years of probation.
For many people who fail to file tax returns and fail to pay owed taxes, it makes sense to take steps to get into compliance with the aid of an experienced Chicago tax attorney.