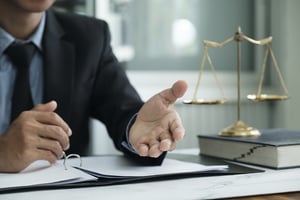 Any kind of criminal charge is serious. If you are aware of an allegation of tax crime in the offing, speaking with a defense attorney who specializes in criminal tax matters is critical.
Criminal defense by itself is an area of legal specialty. There are many ways in which people can run afoul of the law. One of the most complicated areas of legal specialty is criminal tax defense. In order to provide effective results, an attorney who practices criminal tax defense must have a depth of knowledge about tax law, detailed knowledge of the parameters of tax crime, and how the legal process can be used to challenge a criminal tax charge.
A surprising number of tax fraud charges involve the following types of activities, including:
Failure to file a tax return when taxes are owed

Placing assets in an offshore tax haven or foreign bank account and failing to remain compliant with FBAR reporting (which makes it look like tax evasion)

Filing a fraudulent tax return that underreports income, overstates dependents, and gets creative with fictitious deductions

Business compliance issues including employment tax disputes (or just failing to pay them over to the IRS altogether)
Most people who commit tax crimes understand what they are doing. What they usually fail to factor is how it feels when they are contacted by the IRS at the beginning or the conclusion of a criminal tax investigation. Vision becomes surprisingly clear when fines, penalties, and prison time are on the line.
A tax attorney who specializes in criminal tax defense is already familiar with the trajectory of these cases. The faster you connect with a tax attorney experienced with criminal defense, the more options you may have in meeting the challenge and mitigating some of the impacts. Even if you wait until you are facing imminent arrest—or are arrested—an attorney experienced in criminal tax defense can strategically guide your case as it develops and changes over time.
If you are interested in salvaging your financial stability and personal freedom, a criminal tax defense attorney is your best legal bet when the Internal Revenue Service is involved.
Bottom line? The IRS has a pretty good conviction rate. Good legal defense of a criminal tax matter can potentially help you obtain the best possible outcome for the charges against you—including helping you stay out of prison.
Skilled legal representation on criminal tax defense, tax litigation and employment tax disputes
From offices in Chicago and Cleveland, the tax lawyers at Robert J. Fedor, Esq., LLC help individuals and entities nationwide respond to allegations of criminal tax fraud, IRS audits, and other tax controversy. When you need responsive, legal advice locally or abroad, contact us or call 800-579-0997.