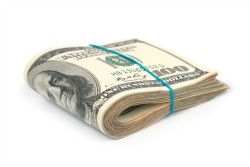 Filing false tax returns has led an expert into some big trouble. The U.S. Department of Justice has announced this week that a certified public accountant from Spokane, Washington has pled guilty to three counts of making and subscribing false corporate income tax returns.
According to the release:
Roger Stadtmueller, 53, admitted owning Zazz Inc., a corporation under which he provided accounting and consulting services, including income tax preparation, bookkeeping and financial auditing for clients. Stadtmueller admitted that he made and subscribed false and fraudulent corporate tax returns for Zazz for the calendar years 2006, 2007 and 2008, by understating Zazz's gross receipts by approximately $1.8 million.

Sentencing is scheduled for Oct. 11 at 2:30 p.m. Stadtmueller faces a statutory maximum sentence of three years in prison and financial penalties for each of the three counts of filing false corporate tax returns. Stadtmueller also agreed to pay restitution to the Internal Revenue Service (IRS) in the amount of $400,000.

Principal Deputy Assistant Attorney General Ciraolo and U.S. Attorney Ormsby commended special agents of the IRS-Criminal Investigation, who investigated the case, and Senior Litigation Counsel Corey J. Smith and Trial Attorneys Lisa L. Bellamy and Eric C. Schmale of the Tax Division, who are prosecuting the case.
If you have any concerns about the IRS or tax evasion, the best thing you can do is to contact a criminal tax attorney. A failure to report income and filing a false tax return can result in serious charges that carry severe penalties. Please see our Effective Defense Against Failure To File Charges page for more information about how Robert J. Fedor, Esq., L.L.C. can help you.