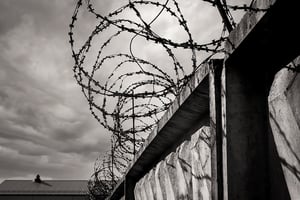 The career and life of a headline-making attorney took a steep dive after conviction on charges of wire fraud and obstruction of the Internal Revenue Service (IRS).
Michael Avenatti became front page news along with his colorful client, Stormy Daniels, who ultimately failed in her defamation case against former President Trump, possibly due to a technical failure by Attorney Avenatti.
In December 2022, Mr. Avenatti was sentenced to 14 years in federal prison. Currently incarcerated, Mr. Avenatti will begin his 14-year term following the completion of a current five-year term earned following conviction in two other matters. Even for a person inclined to live large, the charges to which Mr. Avenatti pleaded guilty are extensive.
Noted the U.S. Attorney General, "Michael Avenatti was a corrupt lawyer who claimed he was fighting for the little guy. In fact, he only cared about his own selfish interests. He stole millions of dollars from his clients – all to finance his extravagant lifestyle that included a private jet and race cars. As a result of his illegal acts, he has lost his right to practice law in California, and now he will serve a richly deserved prison sentence."
Mr. Avenatti was prosecuted for his penchant for absconding with the financial settlements he obtained for his clients. In four different cases, Mr. Avenatti obtained millions from his clients. When settlements were paid into his law firm trust account, Mr. Avenatti used the funds to fuel his lifestyle, his coffee business, and his delight in private jets and race cars. Mr. Avenatti then deferred payments to his clients by telling them the money was tied up, would be coming later, or that he had already paid them.
Concurrently, Mr. Avenatti was engaged in payroll tax fraud for both his law firm and his personal coffee business, made false statements to the IRS, and sought to evade the IRS by changing his business name, Employer Identification Number, and bank accounts. As well, the IRS pressed Mr. Avenatti for his failure to file personal income tax returns between 2011 and 2017. He also failed to file corporate tax returns for his law firm for the same period although significant sums of money were running through his law practice.
Mr. Avenatti is imprisoned for approximately the next 20 years and owes restitution of $10 million. Although a knowledgeable attorney, Mr. Avenatti lost control of his narrative and took a deeper dive into tax crime and fraud than most. While we will never truly know why Mr. Avenatti crashed his life, we can see what it got him.
If you are involved in criminal tax fraud, or know you are the subject of an IRS criminal investigation—help yourself now by speaking with an experienced criminal defense tax attorney. Do not wait for arrest to slow you down.
Speak with our tax lawyers today about an IRS audit or criminal tax charge
Serving local and international clients from offices in Chicago and Cleveland, the legal team at Robert J. Fedor, Esq., LLC delivers strategic representation and guidance with compliance questions, tax litigation, or criminal tax defense. Call 800-579-0997 or contact us online today.