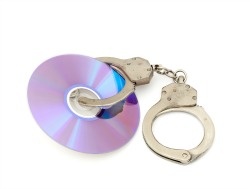 He has collaborated with some of the biggest names in pop music, including Christina Aguilera, Justin Timberlake, Pharrell and Tim McGraw. But none of Cornell Iral Hayne, Jr.'s collaborations might have been more valuable to him than the recent one with his fans to help him avoid Internal Revenue Service seizure of his property to pay off his tax debt.

Known professionally as Nelly, the rapper-singer-businessman has struggled to pay a $2.4 million debt to the IRS over unpaid taxes.

After reports of the sizable tax bill recently surfaced in the media, Nelly's fan base responded. The initial response was a voicing of support on Twitter, but after Spin magazine pointed out online that Nelly needed 287,176,547 streams of his latest hit single to pay off his IRS bill, a website was launched to help facilitate mass streaming of the song "Hot In Herre."

By the way, Spin's calculation is of how many streams of the song would be needed to put $2,412,283 in Nelly's pocket (which would then be signed over to the IRS).

SaveNelly.com is keeping track of how many streams are still needed to "save Nelly." It should be noted that (as of this writing), 287,170,900 are needed to save the St. Louis native from the tax agency's wrath. If our math is correct, less than 7,000 plays of "Hot in Herre" have been paid for since the rescue effort began.

However well-intentioned his fans' efforts are, it seems his followers still have a way to go to get that bill paid off.

For those without a loyal fan base and songs to sell, back taxes can mean serious difficulties; in some situations, the result can be criminal charges.

The tax attorneys at Robert J. Fedor, Esq., L.L.C. are ready to have a confidential discussion of your situation and the legal options available to resolve your problem and return you to compliance.