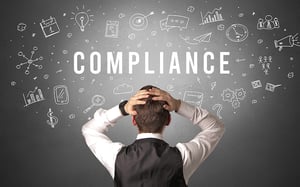 Non-compliance happens. Whether as an accidental American or a U.S. taxpayer with surprise foreign holdings, the Internal Revenue Service offers streamlined procedures to allow taxpayers to become current on filings involving foreign bank accounts--and take advantage of terms for resolving penalties and taxes owed as a result of non-compliance.
What are streamlined compliance procedures?
The IRS offers processes to taxpayers that help them to become current on reporting of assets in offshore tax accounts, and to pay taxes and penalties due. Essentially, the procedures are a channel toward compliance that can avoid help avoid IRS prosecution for failure to file your FBAR.
While the streamlined compliance procedures can move a taxpayer toward compliance, eligibility for the program is limited. Here are some of the main criteria:
1) Attest to non-willful tax avoidance: The IRS streamlined process applies to non-U.S. residents (accidental Americans) and U.S. residents. A prime eligibility requirement is that the applicant certifies the behavior that allowed the lapse in compliance was not willful. Before you pass that one off, carefully consider the factors that led to your failure to file your FBAR. Perhaps you live abroad and only became aware of requirements for U.S. tax reports on foreign holdings. It makes sense you would look for a channel to become compliant. If, however, you certify that your delinquency was non-willful, and the IRS takes a closer look into your accounts that say otherwise, you could be prosecuted by the IRS. Think about the question before you attest to your answer.
The IRS considers non-willful conduct to include "negligence, inadvertence, or mistake or conduct that is the result of a good faith misunderstanding of the requirements of the law."
The IRS also offers a Criminal Investigation Voluntary Disclosure Practice for taxpayers who are concerned, or already know, that their non-compliance in filing an FBAR was due to willful conduct. If considering this option, speak with an experienced criminal tax defense attorney about your situation before moving forward.
2) Under investigation? If you are already the subject of an IRS criminal tax investigation or a civil tax audit for failure to disclose foreign assets, you are not eligible to use the streamlined reporting procedures.
3) Taxpayer ID needed: To use the streamlined procedures, a taxpayer identification number is needed. For most individuals, this would take the form of a social security number. The streamlined process is not available to those without a social security number or individual taxpayer identification number (ITIN). That said, a taxpayer may be eligible for the streamlined processes if their submission is accompanied by a completed application for an ITIN.
The penalties for failure to file an FBAR are serious. If you know you are non-compliant, talk to your tax lawyer about whether one of the IRS streamlined compliance processes would be helpful in your situation.
Experienced legal advice on criminal tax matters
From offices in Chicago and Cleveland, the tax attorneys at Robert J. Fedor, Esq., LLC help individuals and entities nationwide respond to allegations of tax crime, IRS audits, and other tax controversy. When you need responsive, legal advice locally or abroad, contact us or call 800-579-0997.