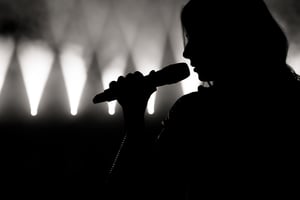 In a widely-viewed NFL Superbowl game, Shakira and Jennifer Lopez delivered a glittering, energetic halftime show. While both entertainers dazzled, offstage, Shakira remains dogged by allegations of tax fraud.
As we discussed last year, Shakira (Isabel Mebearak Ripoll) has been the focus of Spanish investigators who have brought tax fraud charges against the popular singer. Spanish authorities continue to pursue high-wealth individuals like Shakira, sports figures, and others who are suspected of tax crime or laundering money in foreign bank accounts.
For Shakira, the time frame of 2012 through 2014 is of interest to the Spanish Tax Agency. While Shakira maintains she was a resident of the Bahamas during those years, officials allege she was flowing assets through shell companies and maintaining a residence in Barcelona, Spain during the same period. She faces at least six charges of tax fraud.
In June of last year, Shakira appeared in court in Barcelona to refute the charges against her, including accusations that she funneled money through offshore tax havens. Those charges followed an investigation into the assets of the singer after her name turned up in the Paradise Papers, a trove of leaked documents that aired the financial secrets of the global elite.
In her testimony, Shakira responded only to questions set forth by her own attorney, noting her financial matters were in the hands of hired tax professionals, and that she had not spent the six months and one day in Spain that would have triggered payment of Spanish taxes. During her testimony, Shakira also noted that she had already repaid the Spanish Tax Authority for the claimed tax arrears. So what is the problem?
Just a few days before her Superbowl halftime performance, the Spanish media reported that authorities had confirmed that Shakira was accused of committing tax fraud to the tune of $16 million during the time period for which she testified in June 2019.
In a statement, Shakira's organization responded, "As soon as she learned how much she owed the Spanish tax authorities – and before a complaint was filed – Shakira paid the full amount as well as providing the tax office with exhaustive information. For this reason, there is currently no debt whatsoever."
While all that glitters is not gold, in the case of Shakira, it will be up to the Spanish Tax Agency to prove that further monies are owed by this popular global entertainer.
Seasoned Cleveland tax attorneys protect your rights
In Cleveland, Chicago, and internationally, the tax lawyers at Robert J. Fedor, Esq., LLC provide skilled criminal tax defense. If you are notified of an IRS audit or other tax controversy, contact us or call 800-579-0997.