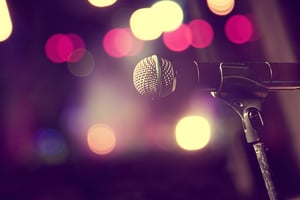 On the local and global stage, celebrities and high-asset persons turn up in headlines for alleged tax fraud. In Spain, Shakira is facing allegations that she failed to pay more than $16 million in taxes.
Shakira Isabel Mebearak Ripoll (Shakira) is a 42-year old entertainer and businesswoman who lives in Columbia with her husband and two children. Shakira has also made a name for herself as a philanthropist and issues activist.
In 2017, Shakira was one of many high (and low) profile individuals whose name turned up in the Paradise Papers, a revealing trove of legal and tax documents that found their way into the hands of a consortium of journalists. The vast portfolio of documents details the manipulation of offshore tax havens and foreign bank accounts to obscure ownership of assets, launder funds, and muddy the visible path of taxable income around the world.
Since their release, the Paradise Papers have been a source of intrigue, investigation, and criminal tax investigations of persons and entities named within the leaked papers.
It is possible that revelations in the papers led to the investigation that focused on Shakira. In her leaked investment portfolio, it appears Shakira claimed she was a resident of the Bahamas between 2012 and 2014. The singer states she moved her residency from the Bahamas to Spain in 2015.
Investigators charge that Shakira was living in Spain during the 2012 to 2014 time period, and thus owed a significant amount of tax on income from her global enterprise. Shakira and her tax attorneys claim otherwise.
Although there are reports that Shakira has already paid a substantial amount to settle the disagreement, she has been summoned to court in June of this year to face charges of tax evasion.
Spain actively pursues citizens on charges of tax crime. In addition to Shakira, Spanish officials have pursued criminal tax matters against footballers like Lionel Messi and Cristino Ronaldo. Both of these athletes were found guilty and fined for tax crimes. A former manager of Manchester United was given a suspended prison sentence after pleading guilty to tax fraud during the time he was a manager at the Spanish soccer club Real Madrid.
If charges against Shakira go forward, her team of tax lawyers will likely argue that any tax arrears were a mistake—while offering to settle with Spanish tax authorities. For high-asset individuals facing charges of filing fraudulent tax documents, sound legal advice can provide solutions that avoid publicity—or prison time.
Skilled criminal tax defense in Cleveland, Chicago, and internationally
Robert J. Fedor, Esq., LLC provides experienced legal representation if you or your company are facing questions about a tax controversy, FATCA, or your FBAR filings. Contact us or call 800-579-0997 today.