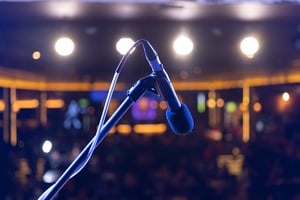 After years of speculation, a Spanish judge recently authorized a trial on charges of tax fraud against pop singer Shakira.
Shakira (real name, Isabel Mebearak Ripoll) came to prominence for something other than her singing in 2017 when her name turned up in the Paradise Papers, a collection of over 13 million electronic documents leaked and eventually exposed by the International Consortium of Investigative Journalists (ICIJ). Wealthy investors, celebrities, politicians, and other notables across the world were exposed for investing practices that sometimes crossed the line in terms of legitimate offshore tax investment. Shakira was accused of criminal tax fraud in 2018.
For Shakira, the Paradise Papers may have been the start of her troubles with Spanish tax authorities. Spain has pursued high-profile prosecutions of soccer players Lionel Messi and Cristiano Ronald for failing to pay their full tax liability. Both players were found guilty of tax evasion. Shakira has rejected plea deals that would allow her to avoid trial. As prosecution and defense are entrenched, there is good reason to believe a trial will occur.
Shakira faces six criminal tax charges which stem from a claim made by the singer that she was a resident of the Bahamas between 2012 and 2014, and thus did not pay taxes. She notes she moved from the Bahamas to Spain in 2015 with her two children and then-partner, Gerard Pique, a star Spanish soccer player.
The charges allege Shakira spent more than half of the time period between 2012 and 2014 in Spain. As a resident, authorities allege she should have paid taxes in the amount of $13.9 million. A spokesperson for Shakira notes the singer has paid her tax liability as well as $2.8 million additional in interest.
As the years have passed, this criminal tax matter continues to dog Shakira. She and Mr. Pique split in June of this year, and Spanish prosecutors have said they are seeking an eight-year prison term and a large financial penalty against Shakira if she is convicted.
Grammy winner Shakira, at 45, would undoubtedly like to see the end of this prosecution. While Spanish authorities have approved a trial, no date has been set. The wait for resolution of this matter continues.
Experienced legal guidance with IRS audits, compliance, and foreign bank accounts
Representing local, national, and international clients from offices in Chicago and Cleveland, the legal team at Robert J. Fedor, Esq., LLC delivers experienced representation on payroll tax issues, bankruptcy, and tax litigation. Call 800-579-0997 or contact us today.