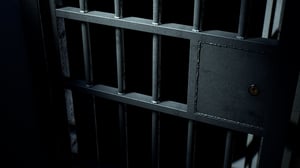 Complicated and larger than life, extradition on charges of tax crime may have been the final straw that ended the life of cyber service entrepreneur John McAfee.
John McAfee led a controversial and globe-trotting life. He made his fortune from a business he started in 1987 while living in Santa Clara, California. The antivirus software created by his company earned him millions, increasing in value as the company grew and was eventually sold to Intel in 2010.
Debt and a tendency to live large diminished his $100 million fortune and by around 2010, Mr. McAfee sold off assets, including property in New Mexico, Hawaii, and Colorado. From there, he set his sights on Central America. From Belize, Mr. McAfee went to Guatemala City after local law enforcement raised concerns about his involvement in the death of a neighbor.
Eventually, Mr. McAfee surfaced in Spain. Local authorities were not the only ones interested in Mr. McAfee. Undoubtedly spurred by an IRS criminal tax investigation, Mr. McAfee was indicted in the U.S. on several counts of failure to file tax returns between the years 2014 to 2018. The counts carry significant penalties plus prison time had he been convicted. The indictment was unsealed after Spanish authorities arrested Mr. McAfee. From October 2020 forward, Mr. McAfee remained imprisoned in Spain, fighting extradition on the charges.
Among the charges are allegations that Mr. McAfee concealed assets using cryptocurrency and other means to hide his income while failing to report his profits to U.S. tax authorities.
While the lifestyle choices of Mr. McAfee were bold and unconventional, the way he sought to avoid his tax liabilities was not. The use of foreign bank accounts and offshore tax havens is commonplace for individuals looking to keep their dollars off the grid of the American tax system. While the use of foreign institutions is legal, failure to report income or filing a fraudulent tax return is not.
In June of this year, Mr. McAfee's bid to avoid extradition to the U.S. failed. The Spanish Court ruled he could be transferred to the U.S. to face the charges filed against him. Shortly thereafter, 75-year-old Mr. McAfee took his life in prison.
Close associates now say Mr. McAfee would not have committed suicide. Given the colorful life led by the entrepreneur and the conspiracy and other plots within which he trafficked, Mr. McAfee would likely be pleased with that last bit of drama.
Experienced legal advice if you are challenged by a tax controversy in Cleveland or Chicago
If you are concerned about business compliance, tax litigation, or need guidance with an IRS tax audit, our tax attorneys at Robert J. Fedor, Esq., LLC can help. We deliver seasoned, strategic tax guidance. Call us at 800-579-0997 or contact us online.