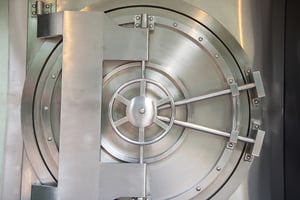 An online Puerto Rican bank owned by an American investor has reached a settlement to liquidate the bank after a J5 investigation into tax evasion led to its suspension.
In 2020, the Joint Chiefs of Global Tax Enforcement (J5) initiated an investigation into Euro Pacific Bank, an offshore tax entity based in San Juan, Puerto Rico, and owned by Peter Schiff, a stockbroker, and financial commentator.
Earlier this summer, the Commissioner of Financial Institutions of Puerto Rico suspended the bank. Commissioner Natalia Diaz said, "Euro Pacific has a long history of noncompliance," noting her office would "not allow or tolerate any financial entity with a license issued by the government of Puerto Rico to operate outside the law or ignore the clear mandates of applicable laws and regulations."
The J5 investigation into the bank was code-named "Operation Atlantis," and was conducted by a task force of agents from the U.S. and Australia. Based on the investigation, Puerto Rican authorities suspended the bank for lack of adequate capitalization and compliance. Other media reports suggested the bank superficially investigated account applications. Financial institutions that do not adequately vet or report on foreign bank accounts may be considered vehicles for money laundering and tax evasion.
Puerto Rico recently exited bankruptcy and its economy is undergoing transformation due to the Puerto Rico Incentives Code Act, known as Act 60. The Act boosted international investment interest in Puerto Rico, offering wealthy investors tax breaks for properties on the island. The resulting boom is attracting crypto traders and investors and driving gentrification that has reduced affordable housing for Puerto Ricans or made property ownership entirely unaffordable. The conditions of the Act largely exclude Puerto Ricans already on the island. Neighborhoods have been reconfigured as Airbnb rentals and Puerto Ricans are protesting the new "colonizers." Crypto billionaire Brock Pierce snapped up the former Children's Museum and opened a crypto-clubhouse.
Recently, Puerto Rican regulators reached a settlement with Mr. Schiff to liquidate the bank. Mr. Schiff will return $66.7 million in deposits and pay $300,000 in fines. Mr. Schiff argues that his compliance measures were adequate and that the business was ruined when news of the J5 investigation was widely circulated. Mr. Schiff was prohibited from selling the bank.
Puerto Rico will continue to attract global investors—with one less bank to choose from.
Strategic legal guidance with IRS audits, compliance, and foreign bank accounts
Representing local, national, and international clients from offices in Chicago and Cleveland, the legal team at Robert J. Fedor, Esq., LLC delivers experienced representation on payroll tax issues, bankruptcy, and tax litigation. Call 800-579-0997 or contact us today.